Ready to get a  personal guidance in

Mindfulness, Emotional Intelligence and Resilience?
Join the 4 week Live Online

Balanced Mind Program

to build healthy behaviors and mental habits
During these turbulent times we need tools and resources to grow our ability to manage stress, exercise agility in the face of adversity and support others around us.
The Balanced Mind Program is a 4-part series of 90-minutes online modules that offer simple, practical and applied tools for staying calm and working with difficult emotions together with practices to develop mental clarity, focus, motivation and a greater sense of connection.
In between sessions you will receive short daily reminders and practices to build healthy behaviors and mental habits.
Watch a short video about Mindful Living Program

Read my bio and educational background
What do you get:
4 live online sessions of 90min once per week via ZOOM (you receive all details after registration)
4 audio recorded meditations of 10 min that accompany the course
Daily email reminders that include a variety of short (2-3min) tools and mindfulness practices delivered in between sessions (audios, written exercises) to build healthy mental habits. You will have a vast toolkit of techniques and a solid understanding on how to practice them.
Science-based content that supports the understanding of the mind and brain (neuroscience, cognitive psychology, positive psychology)
Experiential practices during the online sessions
Q&A, interactions with other participants.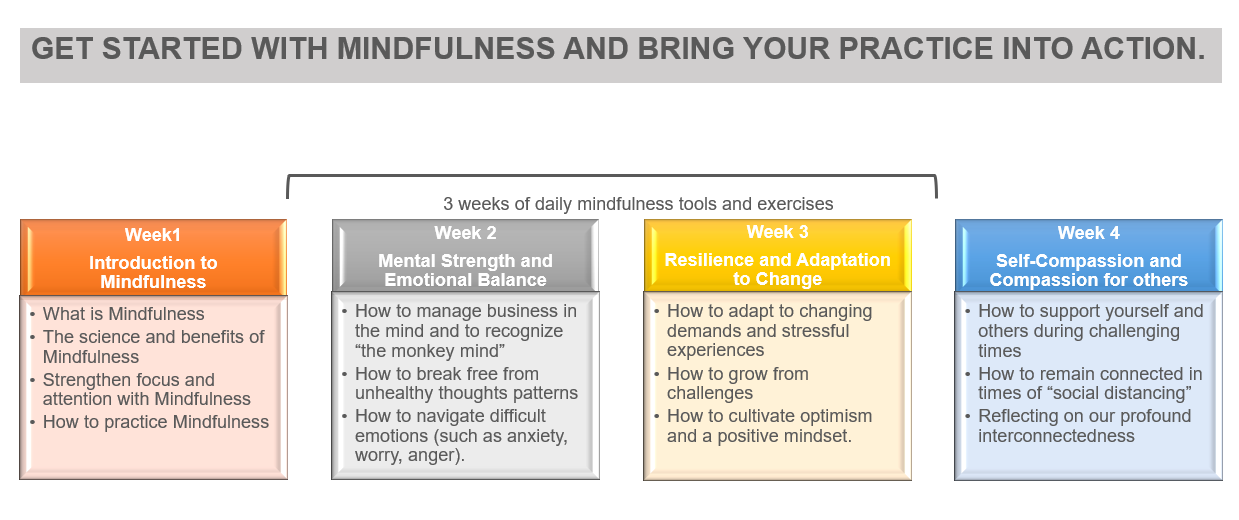 Online Live Dates: – 4 Mondays from 7-8.30 PM (CET)
26th of April –  7. 00 – 8.30 PM
3rd of May – 7.00 – 8.30 PM
10th of May – 7.00 – 8.30 PM
17th of May – 7.00 – 8.30 PM
Cost:
Promotional price: 320 CHF, all included.
Book by email: ela.amarie@themindfulbrain.net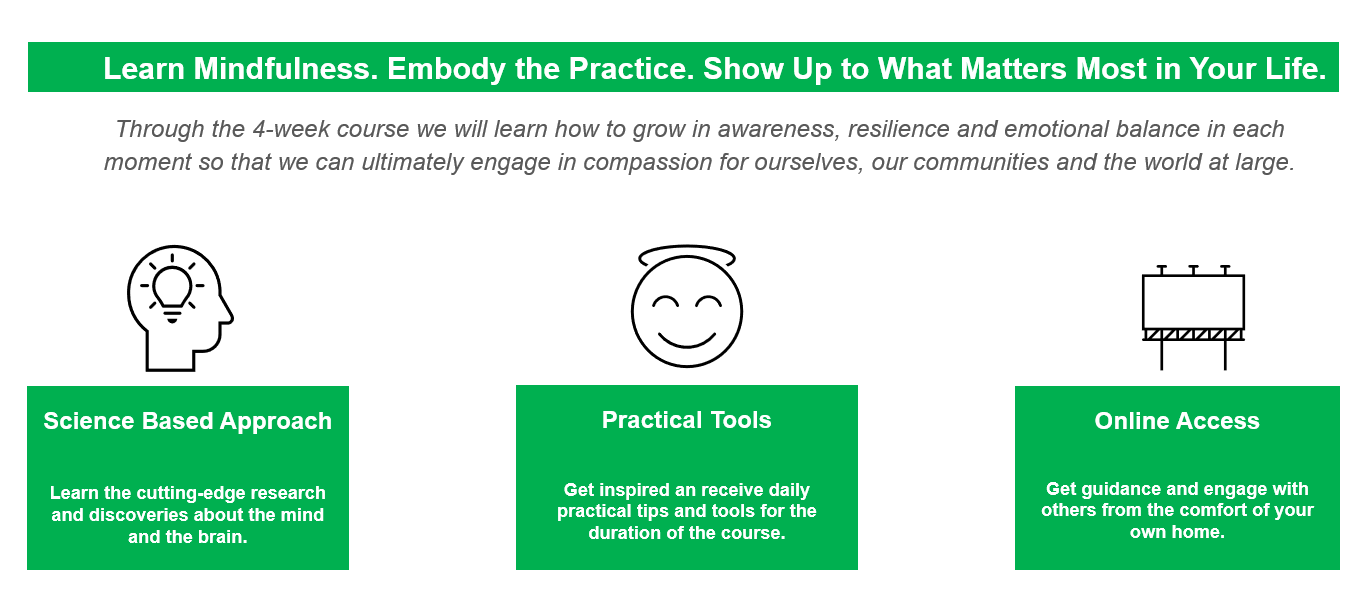 Mindfulness is a basic human quality and it refers to a particular state of mind: one that is alert, aware and fully present. In the same way we work our body to stay fit and healthy, we can also train our mind so that we can take full advantage of our mental resources and remain balanced, focused, resilient and effective in the midst of these challenging times.
Book by email: ela.amarie@themindfulbrain.net