MINDFULNESS AND EMOTIONAL INTELLIGENCE PROGRAMS FOR MENTAL  STRENGHT, COGNITIVE PERFORMANCE AND SOCIAL COMPETENCES
6,000+ journaled studies on mindfulness  have identified  remarkably positive outcomes in health and wellbeing, cognitive performance and emotional intelligence. It is a science-proven, straightforward path to greater health, happiness, performance and productivity.
Over the past decade, progressive employers have been experimenting with mindfulness for health and wellbeing, cognitive performance and emotional intelligence. It's estimated that over 40% of Fortune 500 companies now provide mindfulness training for some portion of their leadership or workforce.
Mindful Brain offers tailored workshops and programs that support employees to work more effectively, adapt to change more easily, and deal with stress better. We aim to help you to build stronger, more efficient, and resilient teams.
Our programs can assist you with:
Optimizing brain performance and develop attention skills
Promoting resilience and reduce stress-related conditions
Developing social and emotional competencies
Increasing retention and employee's engagement and well-being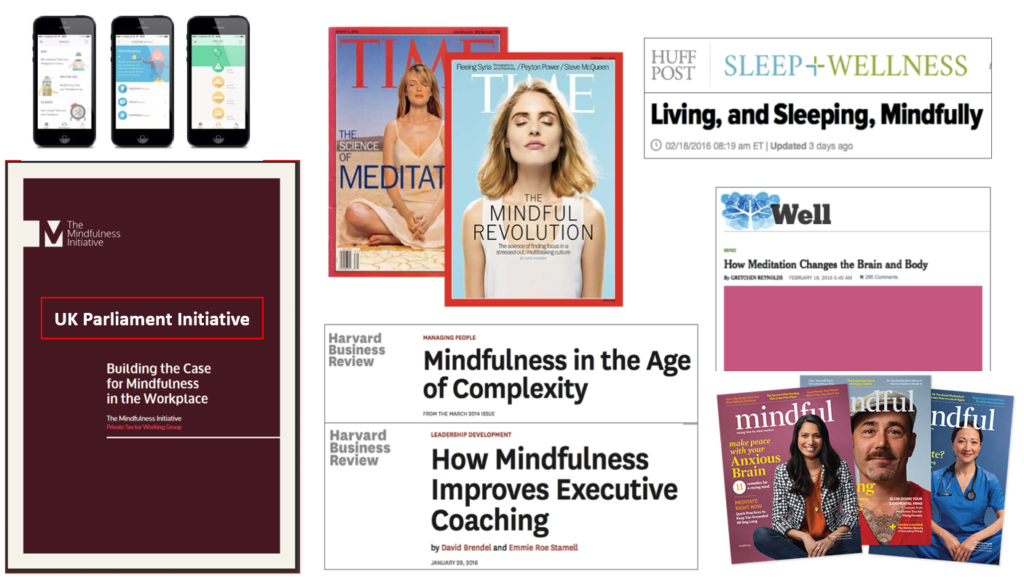 Services (Online or In Person)
We offer customized programs that are engaging, informative, and practical. In addition to being motivated by short and relevant scientific information, you will get tools and tips that you can immediately use. All programs provide a comprehensive introduction to science-based mindfulness and its step-by-step application for improving the physical, mental and emotional strength and agility, using the tools of neuroscience, mindfulness, emotional intelligence and positive psychology. Examples:
– Introduction to Mindfulness – During these sessions you get introduced to the science of mindfulness and experience its benefits. The sessions usually last 90 – 120 minutes.
– Mindfulness and Emotional Intelligence Programs – Whether your interest is in increasing performance, reducing stress, or building resilience and emotional intelligence, we can deliver courses appropriate to your theme. You get a deeper insight into mindfulness, plus the opportunity to experience the main practices of mindfulness.
– Corporate Retreats – You can organize a team event and explore in depth the benefits of mindfulness practices. In a world where we praise multitasking, rediscover the value of slowing down, enjoy a technological detox, recharge your batteries and make space for reflection, introspection, and integrative thinking.
– Keynote Speaker – We can help you with topics related to Mental Health, Brain Performance, Stress Management, Social and Emotional Intelligence , Attention Management, Psychological Safety, Mindful Leadership. The engagements last 1-2 hours.
Watch a short introduction to Mindfulness Program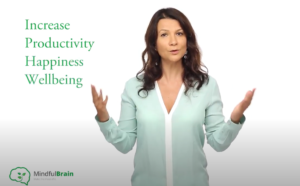 Corporate clients:
References:
"Day-to-day work in the office and also from home is physically and mentally demanding. At the Swiss National Supercomputing Centre (CSCS) we foster a supportive setting and encourage a healthy work-life balance. In April 2021 we invited Ela Amarie to host a course on how to cultivate attention and awareness through mindfulness. The training gave out staff members insights on how to take full advantage of their mental resources and remain balanced, focused, resilient and effective in the midst of our daily working life. We received very good feedback from participants and will be happy to involve Ela Amarie in future activities." Raluca Hodoroaba, Training and Community Engagement Officer CSCS Swiss National Supercomputing Centre
"In my role as Global HR Business Partner for Group Informatics at F. Hoffmann – La Roche, I had the pleasure to work with Ela Amarie twice. First as an attendee of one her mindfulness programs and secondly, we organized together a leadership team workshop that included mindfulness and unconscious bias topics. I extremely appreciate her professional approach and flexibility to address individual needs of a team – she's never just applying a standard procedure. She always finds the right balance between understanding the mindset of super busy professionals and creating an environment that allows reflection and discussions on mindfulness. I can absolutely recommend a collaboration with Ela Amarie – it's very worthwhile the investment!" Brian Eichenberger, HR Business Partner Roche
"Ela has been a guest at several events in our company. One of the most popular was the "Healthy Mind Platter". There were many activities and participants had a lot of fun. It is a talent to present this topic with much laughter. Recently Ela ran a Mindfulness session online during our Inclusion Week, again the feedback was very positive. I thank Ela very much for her valuable contribution." Wibke Reigber, Occupational Health & Wellbeing Professional Johnson & Johnson
"It's my pleasure to recommend Ela Amarie as a Mindfulness Trainer. She was training our management team at of Park Hyatt Zurich in terms of mindfulness while conducting the Search Inside Course for 30 people. We thoroughly enjoyed the 2 day course with Ela and were impressed about her knowledge on a variety of mindful areas. her psychology knowledge and expertise in theoretical and practical mindfulness was a huge advantage to the entire audience. Without a doubt, I highly recommend Ela Amarie as a dedicated and knowledgeable mindfulness trainer. I know she will bring the topics pf mindfulness with a sound knowledge as a beneficial addition to your organization as well."  Stephanie Huerttle, Area Director of Human Resources, Hyatt
"In preparation for our annual team outdoor meeting a colleague came up with the idea of including a session on mindfulness. At the time I was not sure about this. I felt this was not business related enough and that the team might not take it seriously. I was wrong!! Ela's session was inspiring and big success. People liked it very much and have even enquired about possible follow up sessions. For some of them it was their first experience of building healthy awareness and consciousness, thereby helping to maintain attention and balance. For others it was a good moment for their own personal reflection and focus. In particular, for our organization, it was an opportunity to learn about an additional key skill in effectiveness and efficiency in the workplace." Dr. Pascal Scheiwiller, Managing Director von Rundstedt
"We had asked Ela to introduce mindfulness at Von Rundstedt Switzerland in order to familiarize and benefit our teams. Ela designed and moderated a series of workshops for us. She diligently and successfully engaged participants and maintained a high level of interest in her approach thanks to her deep expertise, her empathy and dedication. Today, after her workshops have ended, various smaller groups of individuals continue practicing mindfulness together. I am happy to recommend Ela to learning and development managers and others who want to introduce mindfulness to their organizations and are looking to be guided in this process." Casten Sudhoff, Director Von Rundstedt
"We invited Ela to our Regional Learning and Development meeting at the beginning of the year. Ela demonstrated to be a very flexible and customer-oriented partner, adapting to our meeting purpose, audience and timing. Despite the fact that Mindfulness topic was new for many of our participants,  we received very good feedback about the experience; it was a nice start to our busy agenda afterwards" Greta Mora-Herra, Talent and Effectiveness Manager for European Headquarter of Mondelez International
---
GET IN TOUCH:
ela.amarie@themindfulbrain.net / ela.amarie@gmail.com
LINKEDIN: Ela Amarie