Learn Mindfulness in 8 weeks
MBSR is a structured complementary medicine program that consists of 2h sessions once per week for 8 weeks plus a half-day retreat during a weekend day.
MBSR has 35 years of research behind it and is recognized as the gold standard for mental and physical health in the field. It can lead to measurable changes in brain regions associated with memory, emotional balance, empathy and stress resilience as well as improving the immune response in eight weeks. The course is for anyone who wants to reduce work, family or health-related stress and to bring a greater sense of balance and meaning to their lives and also to manage challenges more skillfully.
Mindfulness Based Stress Reduction brings the principles of mindfulness meditation into everyday life by teaching specific skills and practices that can be incorporated into daily life to help break cycles of anxiety, stress, unhappiness and exhaustion.
Those who have taken this user-friendly course report feeling more engaged in their work and relationships, with fewer symptoms of stress and also an increased sense of authority in their lives. Come and see how this inspiring eight week course can help you develop more mental, emotional, physical and psychological resilience and well-being.
This highly experiential, participatory and practical course involves:
– Guided instruction in mindfulness meditation practices
– Gentle stretching and mindful yoga
– Group dialogue and mindful communication exercises aimed at enhancing awareness in everyday life
– Daily home assignments (aprox. 20 – 40min daily)
– Handouts and audio guided meditations and dedicated support in case you miss a class.
Watch a short video about MBSR: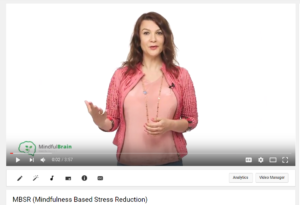 Dates: 2nd of May – 20th of June plus a retreat day on 21st of May 2023. 
Sessions – please book the sessions in your calendar, including the retreat day: 
Tuesdays: May 2 / 9 / 16 / 23 / 30, June 6 / 13 / 20.
Time: 7.15 PM – 9.15 / 9.30 PM
Retreat Day: Sunday  – 21st of May, from 10.00 AM – 2.00 PM
Address: Höschgasse 38, 8008 Zürich
Cost –  includes weekly handouts, audio guided meditations, 8 sessions of 2h, retreat day, support in case you miss a class:  880 CHF
The cost of the program is partially covered by most of the Swiss Health Insurances.
If you want to register, contact us to receive more information and ask additional questions.
The MBSR curriculum includes:
– Becoming aware of the automatic pilot
– Creating space for new choices and possibilities
– Being at home in one's body
– Stress and mindfulness
– Approaching negative thoughts patterns
– Working with difficult emotions
– Communicating with presence
– Mindful living.
Mindfulness practices and exercises include:
– Mindfulness of breathing
– Body Scan meditation
– Sitting meditation
– Mindful yoga
– Mindful eating
– Mindful communication
– Compassion and loving-kindness meditation
Plus informal practices that accompany the whole program.
Who should attend
People participate for reasons as diverse as…
– Stress: job, family or financial
– Chronic pain and illness
– Anxiety and fatigue
– Sleep disturbances
– Pro active behavior to improve one's quality of life and well-being
– The desire to live life more fully and to be equipped with strategies and tools for stress prevention.
Learning and benefits
Those completing these programs consistently demonstrate long-lasting improvements such as:
– Improved health-related quality of life
– Improved emotion regulation, reduced anxiety & depression, enhanced self-esteem
– Reduced chronic pain and physical distress
– Improved productivity and efficiency
– Improved attention skills and learning abilities
– Peace of mind and happiness.
Watch some interviews with former MBSR participants.
Jean-Paul Ballard – Swiss Side co-founder & CEO
"Mindfulness helps me to be more aware of what is happening around me and in my own mind so that I have more control on the choices I make with how I react to the world and myself. 
As an entrepreneur, mindfulness practices made a difference between success and not success of my business. Watch here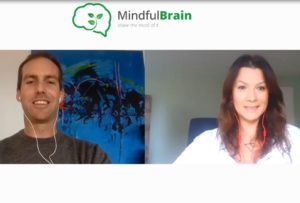 Selena Betton – Integral Coach, Psychometric Assessor and experienced HR Professional
"Ultimately Mindfulness is paying attention so it is instrumental in being aware of your own mental and emotional patterns so that you can transform them". Watch here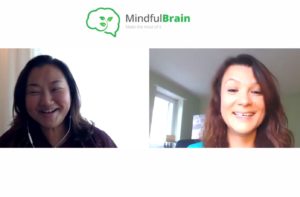 Katarzyna Kopanska–  Scientist, with a background in cell biology and biotechnology
"Mindfulness really changed my life. It helped me to relate different to my own thoughts and emotions". Watch here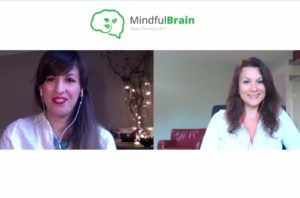 Read more about the program.
If you would like to join the program send us an email. You will receive a Registration Form and after that an invoice.